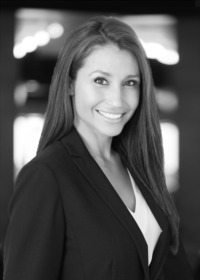 What is your favorite weekend activity?
When I'm not showing homes, I love spending my weekends exploring the city's beautiful hiking trails like Barton Creek Greenbelt, Lady Bird (Town Lake) Hike and Bike Trail and many others. I also love catching live music performances in various outdoor venues, or paddleboarding in the lakes and rivers. During football season, you'll also find me cheering on my favorite football player in the middle school stands.

What is your favorite type of food?
I love all types of food but if I had to pick just one it would have to be Mexican, the spicier the better!

What is your favorite restaurant in Austin?
Red Ash Italia is still one of my standouts! However, I love trying new restaurants all the time. Austin is known for its diverse food scene providing so many different options from its food trucks to upscale restaurants.

Do you have any pets?
I have two energetic Sheepadoodles, Avalon and Willow. You might see them with me on the trail!

What is your favorite movie?
I like movies with a twist like The Sixth Sense and The Usual Suspects.

What is your favorite thing about your career?
The most fulfilling aspect of my career is being able to make a meaningful impact in people's lives during significant moments, such as helping them find their dream home, facilitating the sale of their current property to embark on a new chapter, or assisting an investor in expanding their portfolio to achieve their financial goals. It's an exhilarating and rewarding profession, and I am grateful to be able to do what I love.

What is the best piece of advice you have ever received?
Treat others how you want to be treated. This not only holds true in your personal life but professionally, as well. It sets the foundation of mutual understanding, collaboration, and long term success. Being kind, compassionate, and respectful in all interactions will cause a positive effect.

Why do you love Austin?
Whether you're on the lake, or enjoying our great food, festivals, vibrant outdoor scene, live music or 365 days of sunshine there's always something fun to do. It's the best city in the world!