Neighborhood Spotlight: Flintrock
Posted by Shawn Culhane on Wednesday, June 29, 2016 at 2:48 PM
By Shawn Culhane / June 29, 2016
Comment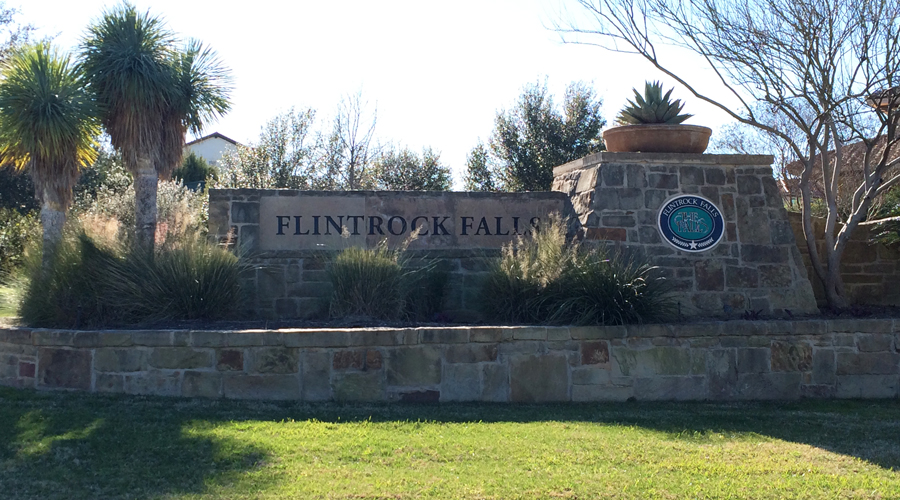 Flintrock is an exciting neighborhood option in Lake Travis that may be the perfect choice for your next home. It's only eighteen miles from Austin to the northwest and it's one of the newer neighborhoods in Lakeway. It's a popular area since it has gorgeous views and a location near the Hill Country and great city attractions.
This neighborhood has an exclusive vibe to it along with world-class golf and top-rated schools. If these are the types of things you are looking for in your next neighborhood, you'll be thrilled with the offerings of Flintrock. Take a look at what it's like to live here.
A look at Flintrock
The neighborhood dates back to 1875 when a post office opened by the Reinke family who has roots in the Lakeway area. This family is still mentioned often in historical data to Lake Travis. The neighborhood was named Flintrock in reference to the abundance of flint. Flint is a hard, sedimentary cryptocrystalline form of mineral quartz, found throughout the area.

The neighborhood is also the only one in central Texas to have two side-by-side Jack Nicklaus-designed golf courses making it a winner for world-class golf. You can find this neighborhood over on the former Hutto Ranch, shared with The Hills of Lakeway.
You'll know you've arrived when you pull up to the winding and steep road leading to a gated community and the Bluffs at Flintrock to your left before winding through Hill Country. You'll notice the views of the homes and hillsides are outstanding and that the area has a serene escape from the hustle and bustle found on the RR 620.
Living here
You'll likely be drawn to Flintrock for the world-class golf which features 18-hole course and a membership to the golf club. Membership also gets you complimentary access into the Hills of Lakeway adjacent to Flintrock which means double the courses and the amenities.
Enjoy the clubhouse restaurant and patio overlooking the community or stop into the other location at the World of Tennis off Lakeway Blvd for more fun. There you'll find casual dining, a fitness center with tennis courts, as well as swimming, a spa, and indoor tennis.
The area is full of opportunity with developments popping up left and right. Find the Lakeway Medical Village containing the large community hospital of Lakeway Regional Medical Center and you'll also find senior living facilities head down RR 620 to find the entertainment area of Main Street which features dining, shopping, hotels, and more.
They are even working on adding an Arts District to feature more arts and culture to the area. In the future, there may be the addition of The Backyard, a historic landmark that would add three film and recording sound stages for outdoor music along with lodging and office space.
Home Life
Along with great city attractions, you'll enjoy living in a large estate among the subdivisions like the Villas at Flintrock and the Vistas of Flintrock. Homes are typically Hacienda style with beautiful courtyards and outdoor kitchens.
You'll find everything from Starbucks to nearby groceries for your everyday conveniences. Find local dining and shopping, along with fitness opportunities at Pure Barre, Lakeway Elite Fitness, and much more. You'll alos love the Lakeway Swim Center and Skate Park with a beach-like entry to the huge pool.
Students can attend schools in the Lake Travis Independent School District like Lakeway Elementary and Lake Travis High.
If you're looking for a neighborhood that has ongoing development, tons of conveniences to anything you could need, a beautiful look and incredibly views, Flintrock is the perfect place for you in Lake Travis.