Neighborhood Spotlight: Greenshores
Posted by Shawn Culhane on Wednesday, August 22, 2018 at 8:00 AM
By Shawn Culhane / August 22, 2018
Comment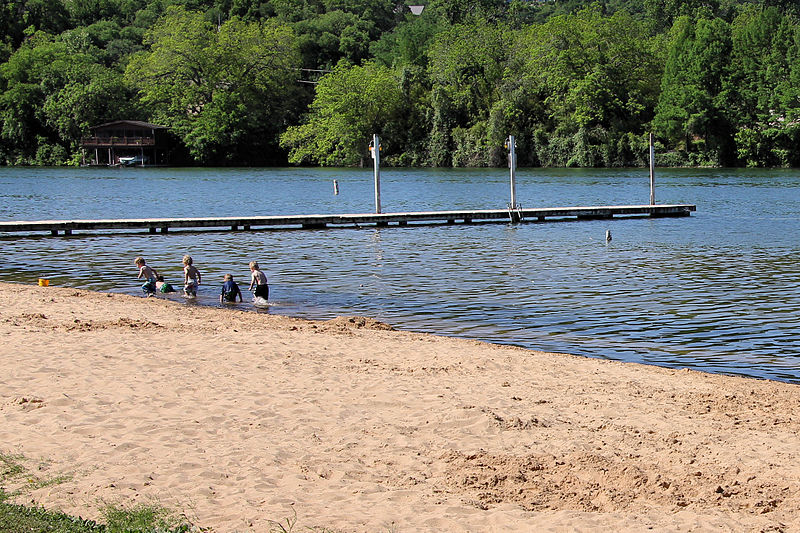 Greenshores of Lake Travis is one of the top neighborhoods in the area. You'll find it situated between Lake Austin at the Colorado River and Emma Long Metropolitan Park, just northwest of Austin. This area is truly spectacular and offers a different take on Austin living that you won't find living right in the capital. Relaxing evenings, exciting outdoor experiences, and luxury living make life in Lake Travis truly extraordinary. Take a look at what life is like for those living in the neighborhood of Greenshores in Lake Travis.
Where is Greenshores?
Greenshores is located just 25-minutes from the capital of Austin, just northwest of the area at Lake Travis. It's specifically between the Emma Long Metropolitan Park and Lake Austin at the Colorado River. It's actually split into three subdivisions that you may have heard of before, which includes The Landing, The Overlook, and The Woods.
What are the homes like?
This neighborhood is the epitome of upscale living in Lake Travis. The real estate here offers a high quality of life. You'll enjoy plenty of privacy on your wooded lot with most homes enjoying an acre or more of land. In addition, the large home designs feature plenty of privacy while offering plenty of space to entertain when the occasion calls. You'll enjoy a sense of community with your neighbors with while having plenty of opportunity for family time inside your large eat-in kitchen or swimming in your pool while enjoying the beautiful views.
The homes tend to be built with stone and stucco giving the exterior and outdoorsy feeling and the insides a large space with modern features. The large homes feature innovative designs from the large kitchen storage and dining areas to the beautiful wood floors and top-of-the-line appliances. Expect to spend a few million dollars for your home here as prices start at $900,000.
What can I expect living here?
Lake Travis is an area that can accommodate any lifestyle, whether you prefer more peace and quiet or much activity. Greenshores is focused on the peaceful side of things making it great for families. You'll find that it's designed well for the growing family as top-rated Austin ISD schools are located here. You'll be able to send the kids to private or public schools including The Children's Courtyard, Kirby Hall School, Highland Park Elementary, and McCallum High.
Being just 25-minutes away from Austin, you'll have easy access to the entertainment and culture that comes with Austin living. Being in Lake Travis, you'll enjoy the best outdoor living right in your backyard, as well as access to shopping, country clubs, and restaurants. Enjoy live music and great food at local Lake Travis restaurants, relaxing on the water at the lake, or a peaceful escape taking a hike on a local trail.
What will I have access to?
Speaking of getting out and enjoying your area, you'll have access to everything you could desire in a neighborhood. The neighborhoods of Greenshores offers those hiking trails, play areas for kids, and even a private boat launch for those that are ready to hit the water. You could head over to Emma Long Metropolitan Park to enjoy beach access, more boating, and fishing, as well as camping opportunities. Take the family to the Ski Shores Café for movie nights or enjoy the nature and science center at Emma Long Metropolitan.
Couples and singles will love the golfing opportunities at the Austin Country Club featuring an 18-hole course and private facility. This is also where you'll have access to a beautiful swimming pool, fitness center, and boat slips. You'll love shopping on the weekends at the Arboretum and Domain and then hitting a concert by night, especially when South by Southwest happens annually right in Austin.
Greenshores is one of those neighborhoods that offers you a little of everything you love: a peaceful escape, luxury living, access to the water, and a quick drive to Downtown Austin. Check out this neighborhood if you're ready to take upscale living to a new level.