Neighborhood Spotlight: Lake Pointe on Lake Austin
Posted by Shawn Culhane on Monday, November 14, 2016 at 3:07 PM
By Shawn Culhane / November 14, 2016
Comment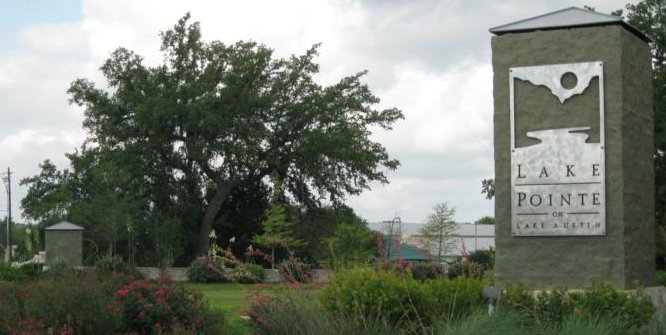 Are you considering life at Lake Pointe on Lake Austin? This is a truly wonderful and desirable neighborhood option in Lake Travis. You'll find this collection of subdivisions between Lake Austin and Bee Caves Road just 12 mile away from Austin.
Many families call this place home, as well as the retired and even working professionals. With the variety of home options, the scenic views of both the Lake and Texas Hill Country, it's no wonder this neighborhood attracts so many that are looking for their next neighborhood in Lake Travis. Here is a glance at what you can expect from the housing options here to entertainment offered, the lifestyle you'll enjoy and the amenities you'll have access to while living in Lake Travis.
Where is it located?
This community just 12 miles away from Austin can be found over between Lake Austin and Bee Caves Road, accessible from Bee Caves Road when you follow Resaca Boulevard. You can head north and south through the neighborhood from Resaca Boulevard while Sonoma Drive will take you east and west through the neighborhood. It's full of private cul-de-sacs, views of both Lake Austin and Hill Country, and a location in close proximity to a variety of shopping, dining, and health care.
About Lake Pointe
Lake Pointe has only been around since 1994 when it first began development. As the years went on, most of the lots were filled with beautiful homes but fortunately, there are still some lots available for those looking to build. These houses are going to be closer to Lake Austin across from Steiner Ranch. Right now, there are around 825 homes between the various subdivisions of Vista Pointe, The Landing, The Settling, and The Estate. All are a part of the Lake Pointe HOA.
You'll find housing varying here with many different architectural styles along Resaca Boulevard. With so many styles to choose from Mediterranean homes to classic brick, you'll find a large range of pricing, upgrades, and views that suit a variety of families. Homes closer to the front of the neighborhood will be more affordable compared to the upscale homes in the northern part of the community. Of course the homes in the gated section of The Pointe are going to cost a pretty penny, but they offer the best views.
What to expect
You'll love this neighborhood if you like a great view while you take your morning run. Being a smaller community, you don't have to worry about heavy traffic while you and your family try to stay active in the evenings. Along with nice streets to walk along, you'll enjoy the Lake Pointe Community Center where there is a pool, splash pad, kiddie pool, and a room rental for private events. There are also nearby attractions such as Vista Pointe Park and Napa Park for a day of tennis, picnics, or playgrounds for the kids.
You'll find it easy to stay entertained and get the things you need on the weekends, with nearby stops like the Lone Star Farmers Market, Whole Foods Market, The Shops at the Galleria, and Barnes and Noble. Enjoying nearby dining at Hill Country Galleria, Maudie's Tex Mex, Café Blue, and more. You'll find tons of outdoor enjoyment, shopping, dining, and entertainment.
During the week, you'll have easy access to some of the finest schools including Lake Pointe Elementary, Lake Travis Middle, and Lake Travis High School, making this an easy choice for parents.
For those that are seeking a strong sense of community, proximity to downtown, great amenities and schools, and beautiful views for a variety of budgets, you'll love the options found at Lake Points on Lake Travis!