Neighborhood Spotlight: Serene Hills
Posted by Shawn Culhane on Tuesday, October 18, 2016 at 3:07 PM
By Shawn Culhane / October 18, 2016
Comment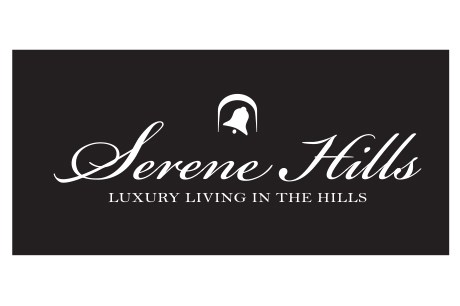 Serene Hills is a fantastic neighborhood option in Lake Travis. Not only do residents here enjoy picturesque views, but the Serene Hills is full of luxury homes, laidback people, and tons of great amenities. You can find the neighborhood spanning Serene Hills Drive to Highway 71 connecting at Flint Rock Falls behind the new Lakeway Regional Medical Center.
Along with a Texas Hill Country setting, the neighborhood utilized an environmentally-friendly approach to this master-planned community, and you'll get a sense of its rustic and country feel right away. Take a look at what life is like in Serene Hills in Lake Travis.
Living in Serene Hills
Serene Hills is located in one of the highest vistas in Lake Travis right on Serene Hills Drive spanning all of the way to Highway 71. Access Serene Hills Drive at the guard gate of The Hills of Lakeway, near the Serene Hills Elementary School. This relaxed neighborhood is surrounded by Texas Hill Country and filled with spacious lots for luxury living.
The entire neighborhood exudes a luxury feel from the large lots to the custom homes, the excellent amenities, to the Lake Travis Hill Country location. It's rare to find a large lot for a custom home in Lakeway, but Serene Hills is one of the last spots available for this possibility.
You'll notice that you live among wildlife while also living among city amenities of dining, shopping, and entertainment. The wildlife setting among city amenities makes this a fascinating location for all kinds of interests. It's a truly unique option for those seeking luxury custom home living on a high vista among laidback neighbors.
What to expect
Homes are custom built on spacious lots and everything in the neighborhood was built with an environmentally-friendly approach. The homes are elegant and feature picturesque views, while encompassing a rustic, country feel. The neighborhood strives to preserve the rare habitat that was already here, to leave as minimal of an environmental impact as possible, and to protect the unspoiled natural land by leaving alone over 300 acres of the neighborhood.
Homeowners here enjoy convenient access to both Highway 71 and 620, making a commute to work or area attractions a breeze. Residents love living here for the super easy access to the state-of-the-art medical facility known as Lakeway Regional Medical Center that was planned to be here before developers took ownership of the property.
Most of the homes here feature a European-style with the newest in green technology, built into the natural topography of the preserve, and homes are built with top builders in a "boutique development" manner, with buildings being known for their quality and attention to detail. There are around 340 single-family lots featuring anywhere from 10,000 square feet to 2.5 acres.
You'll likely spend your weekends enjoying the outdoors with the family, going on hikes, bike rides, walking the trails, or trying outdoor amenities of the Lakeway Swim Center or Lakeway City Park. There is excellent dining and shopping options from J5 Steakhouse and Fore, to the Arts District and the Main Street at Oaks at Lakeway for entertainment and shopping.
During the week, the children will be able to attend schools in the Lake Travis Independent School with options such as Serene Hills Elementary, Lake Travis Middle School, and Lake Travis High, as well as the preschool classes and school programs through Lakeway Church and Goddard School of Lakeway.
Don't miss out on your chance to live in one of the best neighborhoods in Lake Travis; Serene Hills is luxury living in custom homes among nature, city amenities, and convenience to city living.