New Floating Adventure Water Park, Now Open!
Posted by Shawn Culhane on Wednesday, July 4, 2018 at 8:00 AM
By Shawn Culhane / July 4, 2018
Comment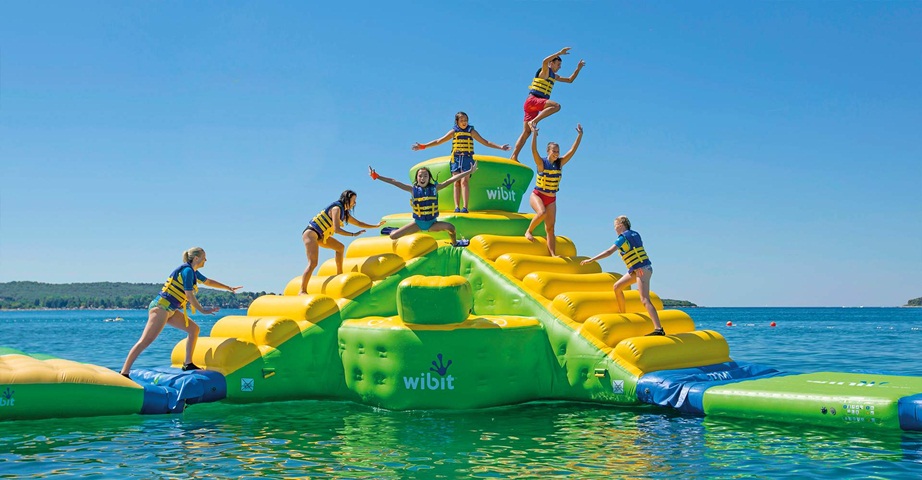 If you love to get wet in the summer, Lake Travis now has a new floating water park you can enjoy. It's found on the eastern shores of Lake Travis and has been in the works for a while now. The water park is called Lake Travis Waterloo Adventures and it comes from the owners of Lake Travis Zipline Adventures.
If you've been looking for something new to do in Lake Travis, it's now here. The water park offers plenty of fun to enjoy and if you've been to Tulum, it's very similar. It's based in a natural setting with plenty of things to do and enjoy outside the city.
Obstacle Course
Covering 650 feet of space, the water play obstacle course offers plenty of fun. Enjoy several slides, climbing walls, a free fall slide, a 24-foot wide trampoline, a climbing iceberg and more. It's a bit like a trampoline park on the water.
There's something for everybody at the aqua park. Enjoy plenty of fun with no limits. You can conquer the Ice Tower XXL, enjoy a 12-foot tall Free Fall Slide, relax in a hammock on the lake or take on the 25-foot wide trampoline.
It's Safe and Fun
The owners have gone to great lengths to ensure the park remains safe. In fact, you have to have a reservation to enjoy the park so they can avoid overcrowding on the busiest days of the year. The obstacle court offers a choice for all skill levels and ages. Lifeguards are on duty during the open hours and you will have to wear a life vest from the park to enjoy the court.
Safety was a huge part of the building of the park. The many potential hazards have been thought of and the ever-changing lake levels won't become a problem.
Information About the Park
The Waterloo Adventure Park opened on June 29th and provides plenty of fun. Admission is $50, which gives you an all-day pass. You also get a boat ride to Adventure Island and a 45-minute session on the obstacle course.
The park will be open through October from 11am to 8pm, Thursday through Monday. You must know how to swim and those under 18 years of age will need a parent or legal guardian with them. The watercourse may appeal to all ages, but you must be seven years old and at least 45 inches tall to enjoy it.
If you do the obstacle course and you had so much fun you want to do it again, you can buy a second session for just $10. There are floaties in the water you can relax in while you watch others enjoy Adventure Island. Food and beverage will be available for sale including wine, beer, and frozen drinks.
To book your reservation you will need to go online and select your date. Then, add the number of people going with you and choose the time you want to depart from the shore. After you've purchased your tickets, you will be all set for this new and fun adventure in Lake Travis.