Organize Your Pantry!
Posted by Ryan Ernst on Monday, September 21, 2020 at 11:36 AM
By Ryan Ernst / September 21, 2020
Comment
Organize Your Pantry!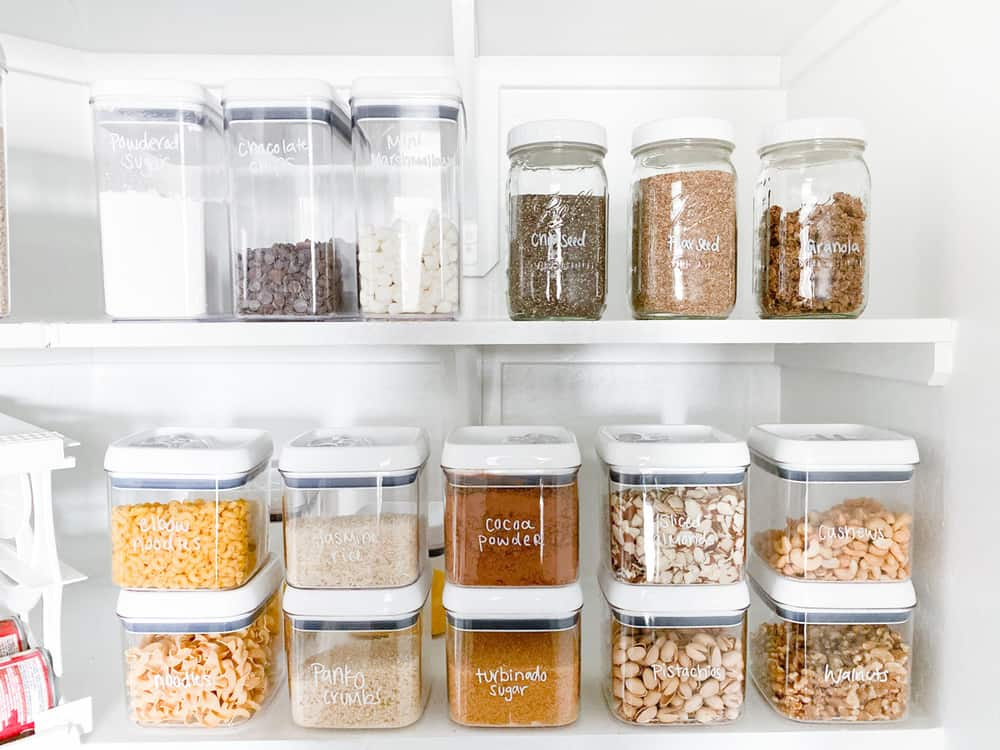 Every season brings a fresh new start so why not freshen up your home this Fall!? Let's start with the pantry. Keeping efficiency & visual appeal in mind, staying organized in your kitchen can help you with grocery shopping, meal prepping and may even inspire you to try some new recipes!
1) Start with removing all items from shelving.
2) Wipe down shelves and measure space for bins, jars, and canisters. (Pro-Tip – clear organizing containers look neat and easily display what's in them or missing.)
3) Sort the remaining items by category.
4) Begin with the items that are a priority to you and your family and organize those items into different bins and jars. Start by placing them in the most convenient places of your pantry space.
5) Start building around that area by filling the additional containers with the remaining items.
6) Take the filled containers and neatly place them in their measured spaces.
7) Additional Step – Use chalk labels and white sharpies to label your containers, giving your pantry a visual appeal that will impress your family and guests!
Don't want to stop at your pantry? Check out https://www.thehomeedit.com/ for additional organizing hacks that will make you and your home shine this season!
Additional Sources: https://www.iheartnaptime.net/pantry-organization/?sfns=mo