Sweet Berry Farm Provides Fun Strawberry Picking
Posted by Shawn Culhane on Monday, March 21, 2016 at 2:41 PM
By Shawn Culhane / March 21, 2016
Comment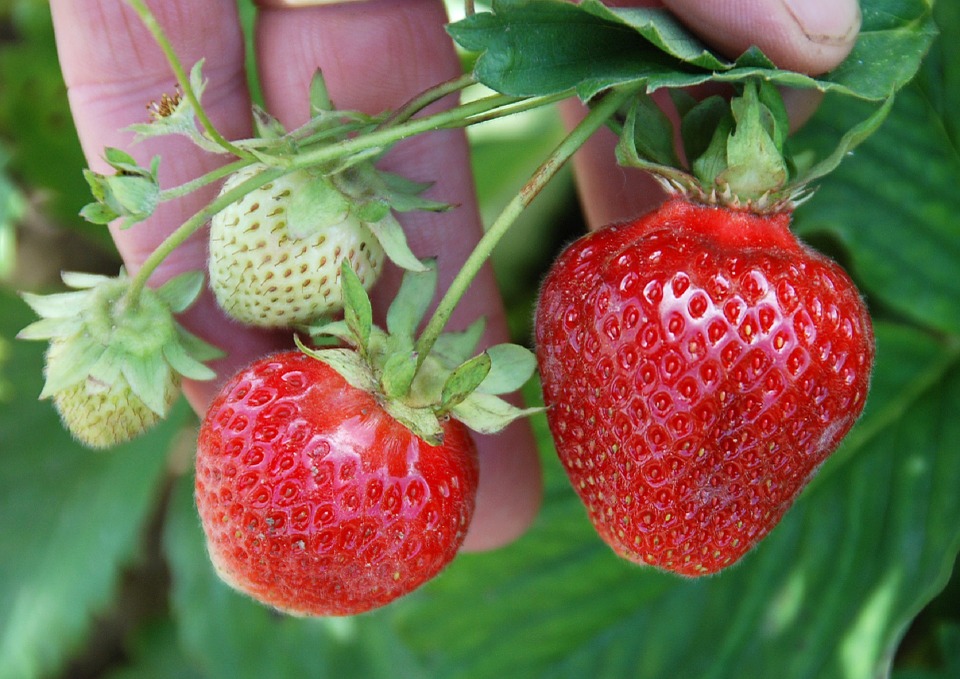 A favorite tradition around Lake Travis this time of year is to go strawberry picking. It's something the whole family can enjoy and it's a great way to stock up on your kitchen's fruit supply. Some people do it in order to make a delicious strawberry treat and others just love it for the experience. It's also a great way to stock up for canning, freezing, or to make jam. Where does everyone in Lake Travis go to pick strawberries with the family?
The Sweet Berry Farm in Marble Falls is going to be your favorite spot this spring. You were probably just there in the fall picking out your pumpkins and flowers for the Halloween and Thanksgiving season, but now you get to enjoy the warmer weather, the spring time flowers, and of course the delicious berries that come with spring. Take a look at what to expect when you visit the Sweet Berry Farm for a fun time strawberry picking.
What to expect
You may be wondering why people only remember to visit the Sweet Berry Farm when it's fall and everyone is looking for the perfect pumpkin. Many people forget that Sweet Berry Farm is known for their ripe strawberries in the springtime and that it's the perfect place to take the kids picking. With a name like "Sweet Berry," it's easy to remember what the main focus is but to still be grateful about the extra experience in the fall when you need seasonal flowers and pumpkins for carving.
This local farm in Marble Falls can be found at 1801 FM 1980 in Marble Falls, the perfect spot for Lake Travis residents that want to take the kids somewhere close by. They are open most days of the week offering convenient hours. Stop in from 1-5pm on Sundays, or as early as 8:30 until 5:30pm on Mondays, Tuesdays, Thursdays, Fridays, and Saturdays, with the only day closed being Wednesday.
Visiting the Farm
When your kids already love the idea of gardening and the food they eat growing from the ground, it's exciting for parents to get the chance to show kids where their strawberries are coming from. When you head home and make something delicious with those strawberries, it gives the kids a wholesome experience to learn, bond with parents, spend time outdoors, and enjoy the fruits of their labor with a strawberry treat from their strawberry picking efforts. Plus, kids love to touch things and this is their chance to pick any strawberries they want!
Expect that each child will get to carry their own cardboard bucket into the fields where strawberry picking can begin. Families enjoy giving kids the option to fill up their cardboard bucket while parents can work on theirs as well.
Instead of worrying about how many berries you picked or how much the bucket weights, you'll get a stress-free experience where each full bucket is simply going to cost around $23, with a less full box being given a discount. You don't even have to pay for admission to get in or parking. It's essentially a free activity with the family because the money you are paying is only for the food you plan to take home.
Why Sweet Berry Farm?
In addition to the positive experience the kids will have and parents can have, the inexpensive day of fun, and the chance to stock up on local ripe strawberries, you'll love coming home to make strawberry shortcake, strawberry smoothies, and strawberry mojitos. The farm is a great experience ensuring that families can enjoy a stress-free experience, charge fair prices, and let the kids get involved.
If you have been craving a farm visit ever since you took the kids to pick out their pumpkin and flowers last fall, head back to Sweet Berry Farm for a springtime version of the fun. You'll go home with fresh berries and still get the chance to make memories with your kids during your visit. You may even see springtime animals like horses, donkeys, and goats, get to ride the Sweet Berry Express Barrel Train, and try the giant bouncy pillow just like you did last fall!