What does Lake Travis Provide for Spring Break?
Posted by Shawn Culhane on Friday, March 18, 2016 at 2:31 PM
By Shawn Culhane / March 18, 2016
Comment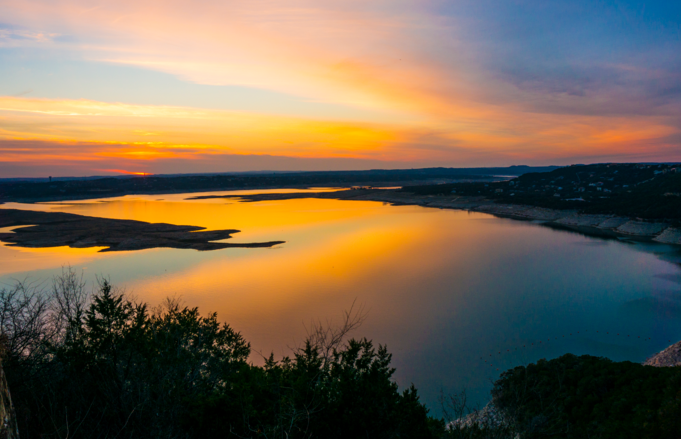 It's that favorite time of year again: Spring Break! It's time to get outside, celebrate, and relax with those that you love. After a busy holiday season, getting started in the New Year, and working on those resolutions, it's a great time to take a break and refresh yourself as you kick off the biggest party before the start of summer.
Lake Travis is always a busy time during Spring Break, being the ultimate stop in the area for water activity, land recreation, enjoying some grub, and getting pampered. It's a great time to live in or visit Lake Travis because the things you can do with your Spring Break are endless. From golfing to fishing and dining to a relaxing massage, take a look at what everyone is doing this year for Spring Break in Lake Travis.
Hitting the water
The highlight of a stay in Lake Travis is to enjoy the water. Even if you don't want to get in the water or near it, you'll be enjoying it from somewhere, whether that's a restaurant patio, an indoor spot with a great view, or maybe even in the air with an aerial tour.
Many are choosing to spend Spring Break doing a lot of swimming in the water, riding in a boat, or enjoying the beach. The lake gets a little busier each year and this year is expected to be the busiest ever. You'll see people enjoying water sports and boating thanks to rental options like Lakeway Marina and Emerald Point Marina.
You can take a private fishing guide experience if you want to keep the work to a minimum, or simply check out the public boat ramps if you want to show off your beautiful boat. Relax on the sand at Pace Bend Park, Dink Pearson Park, or Windy Point Park where the sand may feel great under the sunshine. If the water's too cold yet, consider making it a week in the pool instead at stops like Bob Wentz Park, Lakeway Swim Center, Windy Point Park, and Krause Springs.
Land & Air Recreation
Perhaps you want to get down and dirty with some outdoor recreation. This is the perfect week to finally pack a picnic, go hiking, and get in touch with nature again at the Grelle Park 2 mile hiking trail, the Muleshoe Bend featuring 6.5 miles of hiking or biking trails, or by taking a trip to Enchanted Rock or Perdernales Falls State Park.
You could also spend a bit more and try horseback riding with the family over at the scenic trails of Silver's Trails in Spicewood. If you're feeling really adventurous, you could use this week to join many others in an aerial adventure, from a tour in a Biplane to a zip lining experience soaring across the canyons and lake.
The guys will love hitting the links over at Falconhead Golf Club where they can enjoy lessons, a round of golf, and lunch, or the whole family could take a day to try mini golf at Day Break Miniature Golf near the Emerald Point Marina.
Dining and Relaxing
For many, Spring Break in Lake Travis is all about trying their favorite restaurants and relaxing. Make this a week to indulge and kick back with stops at Lucy's on the Lake for brunch, waffles at Backdraft Pizzeria, or a night at Hudson's on the Bend.
The Moviehouse & Eatery will be the perfect stop on a rainy day and you'll love grabbing a drink at the Infamous Brewing Company on another day. Enjoy a Lake Travis area patio for some of the best sunsets while you listen to live music and relax. You'll also find many are finally making time to check out the Lake Austin Spa and Travaasa to get a massage, a facial, and to enjoy a little overall pampering.
When you're looking for the perfect way to spend your Lake Travis Spring Break, these are the best options for enjoying the weather, enjoying your loved ones, and really making the most of a week off from your regular routine!