What will you Discover at Lake LBJ?
Posted by Shawn Culhane on Wednesday, March 9, 2016 at 2:31 PM
By Shawn Culhane / March 9, 2016
Comment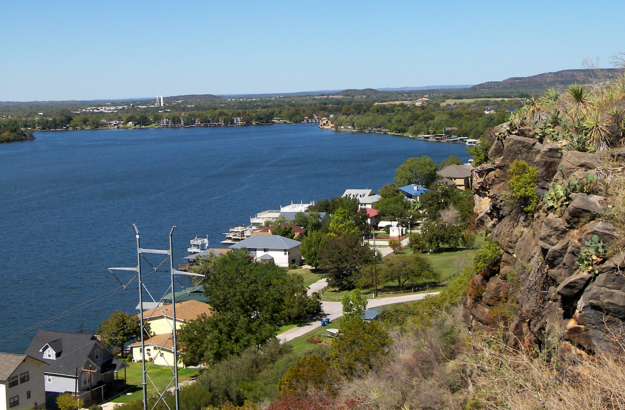 Lake LBJ is a top attraction for those living in Lake Travis. It's a weekend favorite and a place that many seek out to live. Lake properties can be hard to find since it's such a popular area but it's also very expensive to live on the beautiful lake.
Properties range from $400,000 to over $1,000,000 from anywhere lakefront including Kingsland all the way to Horseshoe Bay. This means that many people live elsewhere in Lake Travis and enjoy regular visits to Lake LBJ for everything it has to offer.
The lake offers many homes with boat docks right on the lake but you can also visit and enjoy the views, the water access for recreation, the restaurants, golf, and so much more. Take a look at all of the exciting things you will discover when spending time at Lake LBJ.
Living at Lake LBJ
If you were going to move in to one of the beautiful waterfront properties at Lake LBJ, you'd be living in most coveted spots in the area. Lake front properties are expensive but are very nice, ranging from $400k to over one million all over the lake.
Homes often come with their own boat dock, up to 160 feet in waterfront access, great views, and access to all of the great amenities here. You'll typically pay $250 to $350 per square foot depending on where the home is situated on the lake. The homes here vary by location and age when it comes to pricing and styles.
Enjoy access to amenities living at Horseshoe Bay including restaurants, golf, and mini golf. There is a Horseshoe Bay Resort & Spa and a Rio Vista Resort offering a beautiful stay with great amenities. Visitors love to stay here for the boat ramp access, guest boat slips, swimming pool, and recreation room.
You can dine at Club Pocahontas for steak, seafood, and a salad bar as well as live music on the weekends. Many people will spend time at local nightlife such as Partners and The Ranch for live music and fun.
What does a visit to Lake LBJ look like?
People love spending time outdoors at Lake LBJ and the lake is a favorite for being a constant level lake. It's fun to cruise on, go through the canals at Applehead Island where million dollar homes are located, dine on the water at Tropical Hideaway, Horseshoe Bay, or Storms in Kingsland, and spend the at the beach playing volleyball on the sand.
You can't beat the golf at Lake LBJ with several options to play. Horseshoe Bay has the Apple Rock, Slick Rock, and Ram Rock courses but they are expensive and really tough while being some of the best in the state. Delaware Springs is a fun course option for a great value and Blue Lake Golf Course offers nine homes with rolling hills and beautiful trees. You can also golf at Inks Lake Golf Course playing nine holes along the lake or try the country club options like Packsaddle Country Club and Meadow Lakes Country Club.
After a round of golf or day at the beach, you'll be ready to shop, dine, and try a local bar. Eat at restaurants including:
Santa Fe House
Blue Bonnet Café
River City Grill
Lucky Buffet
Chili's Grill & Bar
909
You'll want to shop on historic Main Street where you'll find antique stores and art galleries and grab a drink at Patton's on Main for live music.
You'll definitely want to spend some outdoors time at Lake Marble Falls and the parks there like Lakeside and Adam Johnson Park. Try Inks Lake State Park, Canyon of the Eagles Lodge and Nature Park, or try a local tour of the Longhorn Caverns or the Austin Steam Train that goes through Texas Hill Country. You can even take a kayak or canoe trip, or hit the local wineries.
There is so much to do at Lake LBJ that you're sure to take up a whole day or weekend trying to do it all. It's a great place to live and a must-see if you just want to visit!