Where can you Eat at the Oaks at Lakeway?
Posted by Shawn Culhane on Friday, October 28, 2016 at 3:07 PM
By Shawn Culhane / October 28, 2016
Comment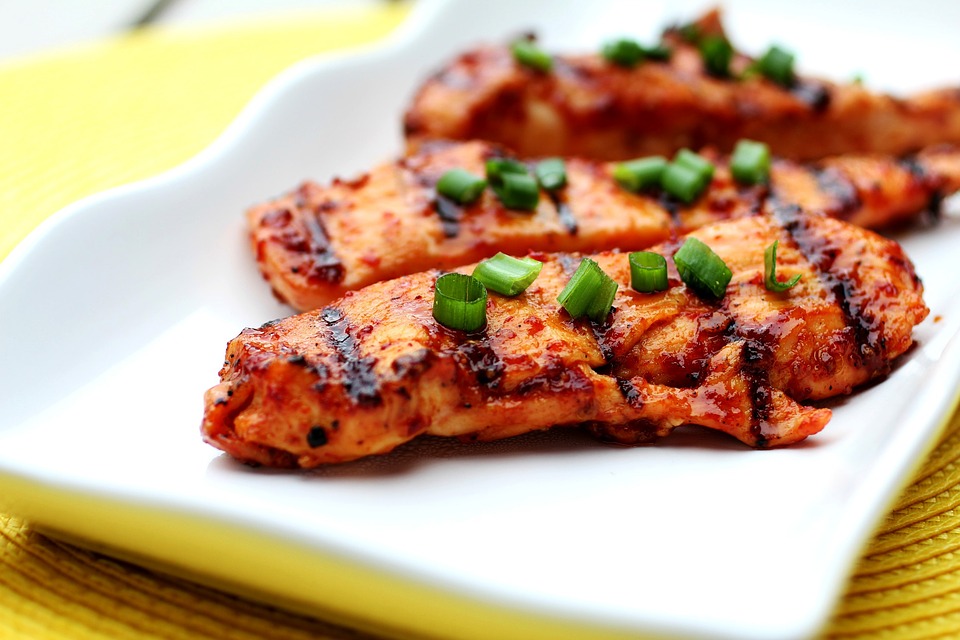 When you're in Lake Travis, there are no shortage of places to eat. Whether it's time for breakfast, lunch, or dinner, there is the perfect option for locals to grab something delicious when they're in the Oaks at Lakeway, the popular mixed-use development over in Lakeway.
You'll find classics like Subway, favorites like pizza at MOD Pizza, and the perfect stop for date night at Sakura Sushi & Bar. Grab an afternoon treat at Creamistry or go for a healthier option at MAD Greens. Whatever the mood, you'll find great options at the Oaks, making it the perfect place to spend the day. Check out some of the best options out of the 13 current restaurants and find out what is coming to the area soon.
Sakura Sushi & Bar – 1945 Medical Drive, Suite 500
A great place to start is a night out for sushi and drinks at Sakura Sushi & Bar at the Oaks. It's a newer establishment that has become a date night favorite for the unbelievable service, the fresh sushi, and the fun atmosphere. It's very clean and comfortable inside, featuring an efficient staff and delicious cuisine.
Make a reservation or just stop in for a casual night out, where you'll enjoy a full bar and full service unlike most sushi bars. The Dynamite Roll is a popular choice for being unlike any you've had before. Try the yellow tail belly, the crazy monkey, and the seas bass sashimi in a lemongrass sauce. This restaurant is open for lunch and dinner all week long.
Creamistry – 1510 Ranch Road 620 S, Suite 400
Are you looking for an afternoon treat? Check out Lakeway's favorite ice cream shop: Creamistry. It's located in the Oaks where you'll enjoy the perfect frozen treat on a hot Texas day. Using a special, liquid nitrogen to prepare the ice cream, you'll watch ice cream made right in front of you. You don't have to worry about old, freezer ice cream or your sundae being made with artificial flavorings; everything here is made with premium, organic, and all natural ingredients.
MAD Greens – 1900 Ranch Road 620 S, Suite 400
While you're there, you'll probably notice MAD Greens, likely the healthiest stop for lunch in the Oaks. Not only can you get a delicious from the salad bar, but you'll have access to an incredible smoothie and juice bar as well.
This is a great option for anyone looking for a healthier option, a healthy smoothie, or vegetarians. They are open 7am daily until 8:30pm offering low prices on gourmet, made-to-order salads, fresh juice, soups, wraps, and paninis.
Other great options
While you're at the Oaks, you'll have easy access to classics like Raising Cane's Chicken Fingers and Subway. Grab a pie at MOD Pizza where you can enjoy everybody's favorite toppings. Coming soon, the Oaks is expecting a taco place called Torchy's Tacos, as well as McArthur's and Trattoria Toscano restaurants.
A new coffee shop, Vivel Crepes & Coffee, will make your mornings a wonderful treat, while the Orange Leaf Frozen Yogurt will offer you another option to ice cream. Smoothie King and Hat Creek Burger Company will also give you more options for delicious smoothies and lunch options in the Oaks.
You'll love dining at the Oaks when you have access to all of these great restaurants. It's a great treat for Lake Travis residents!